LOVE LETTERS, TESTIMONIALS AND REVIEWS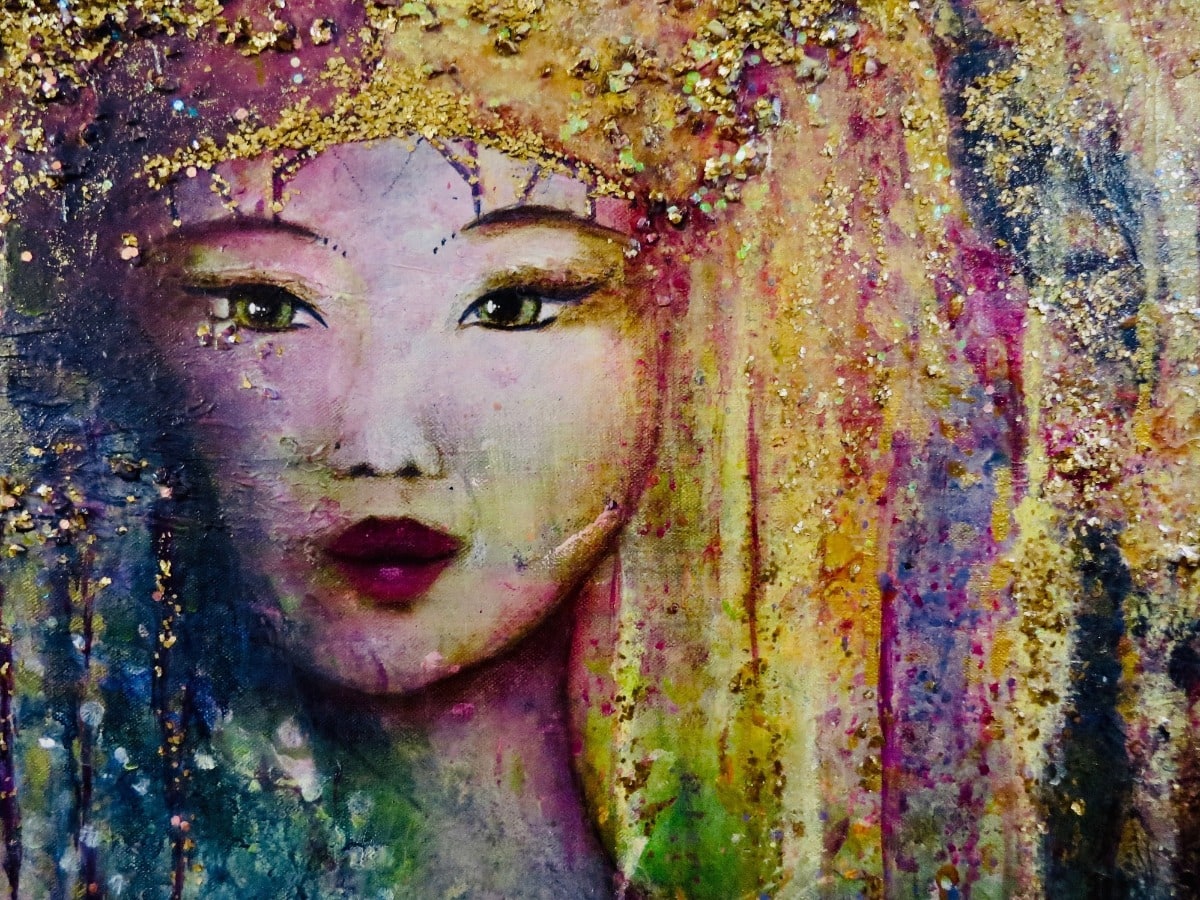 "Arielle's art, presence and facilitation style embody a unique flavor of gentle wisdom combined with fiery, grounded truth. She carries strong energy which feels authentically rooted in the Mystery of the cosmos, and her Intuitive gifts are very powerful and insightful. Arielle's art inspires me to go beyond the mundane, to enter a world of cosmic beauty and remembrance and rest in love. Her connection to the natural world, and deep love of all animals brings a sacred wildness to everything she touches."
Flora Aube, Art of Allowing Academy Owner and Founder
"Otherworldly! No one like you! Magic in everything you touch!"
Shannon Port, Art of the Feminine founder, Author, Teacher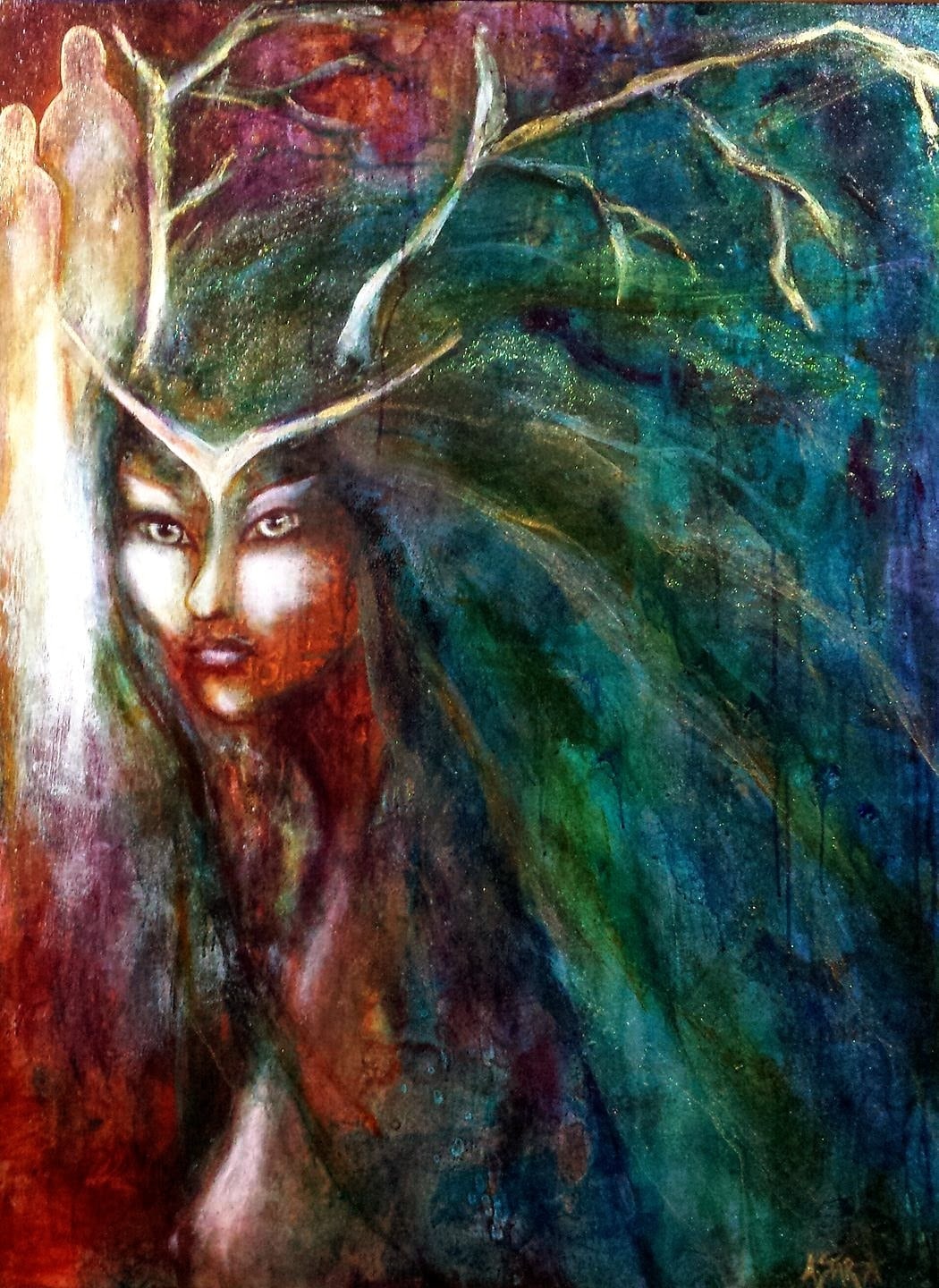 "Woodland Queen"~ is a presence in my life. She is a guardian, quietly watching, witnessing. She is still, like the forest from which she emerges. She reminds me to be wild and strong, centered and meditative. The layers of rich colors are intriguing and change as the light changes."OM"~ balances the rich colors and mood of my altar. It's like gazing into the universe. It invites contemplation. "Playing in the Depths of Love"~ My partner and I relate to the archetype of the mermaid and the dolphin. Arielle captured the playful, mischievous dolphin and the alluring, mysterious mermaid. This beautiful underwater painting hangs above our view windows towards the sea and reminds us to swim and play and to keep diving into the depths of love together."
Christine Shaw, Yoga Instructor, Author
"Her magic graces my life and protects my home. She is a gift to treasure for eternity as is our friendship my beloved Arielle"
Suzan Steinberg, Owner of Stone Mountain and Daughter Fabrics, Berkeley, CA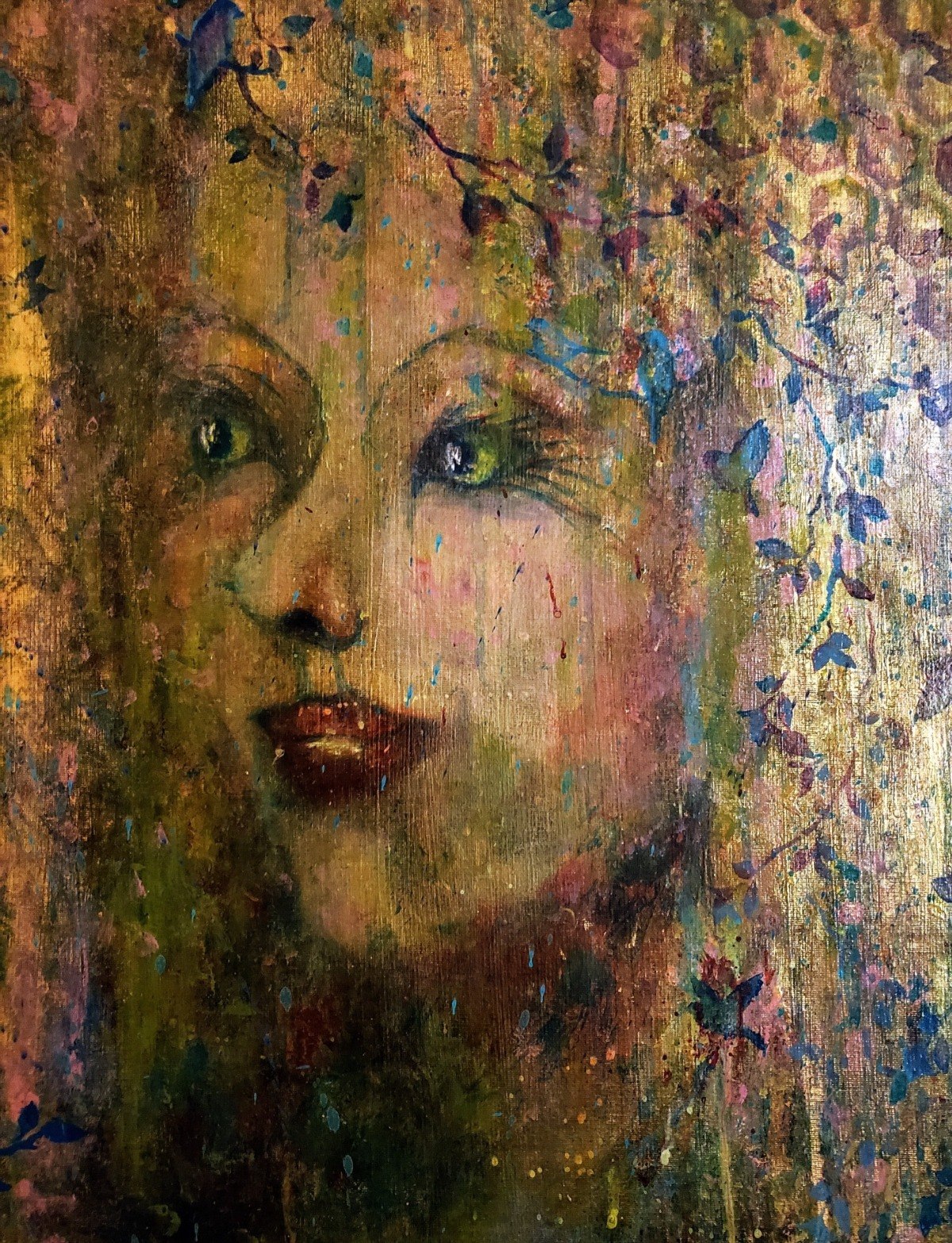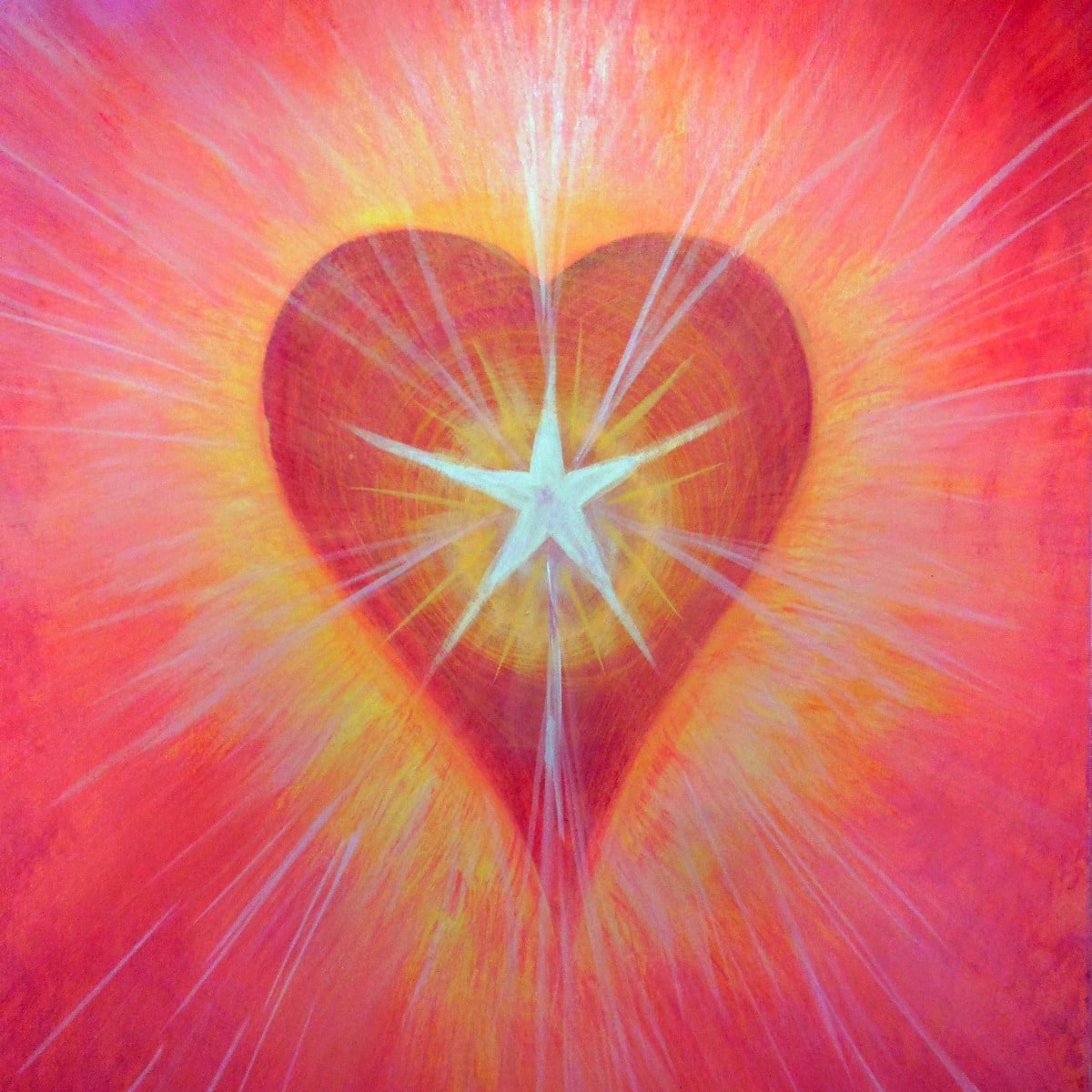 "Words cannot express what a wonderful friend and kindred spirit Arielle has been for me. We are One in our appreciation of Gaia and all the life She supports. Your interactions with Arielle, like mine, will greatly expand your understanding of the Love we all are."
Andy Huber, Ecology Professor, Mystic
"Oh thank you! We're thrilled to have an original piece and look forward to adding to it as we grow and settle in. I just can't put into words how much it means to me to have my birthday and homecoming celebrated like this - you really have made my heart full during an intense time. We're thrilled to have an original piece and look forward to adding to it as we grow and settle in."
Katie Marie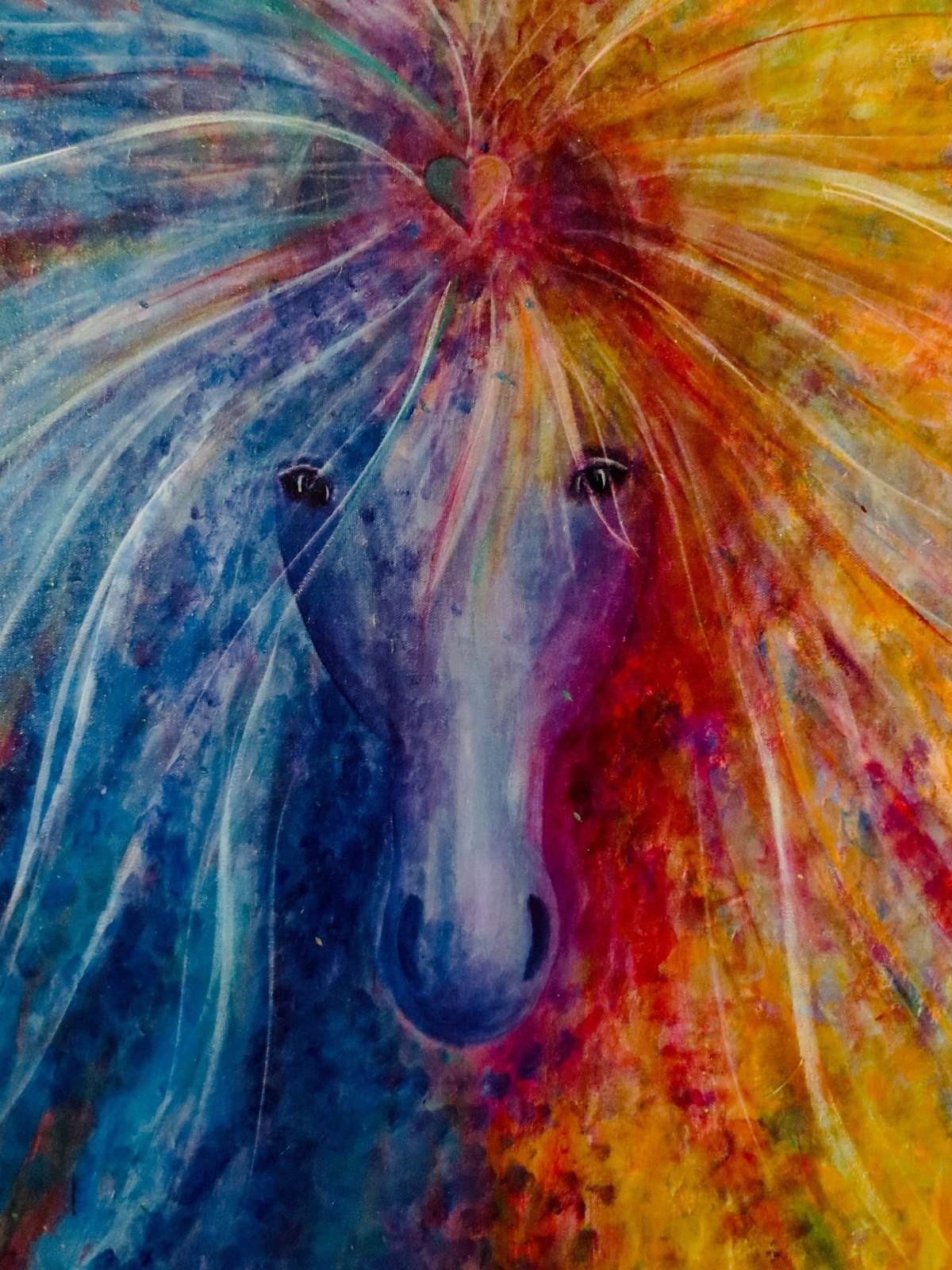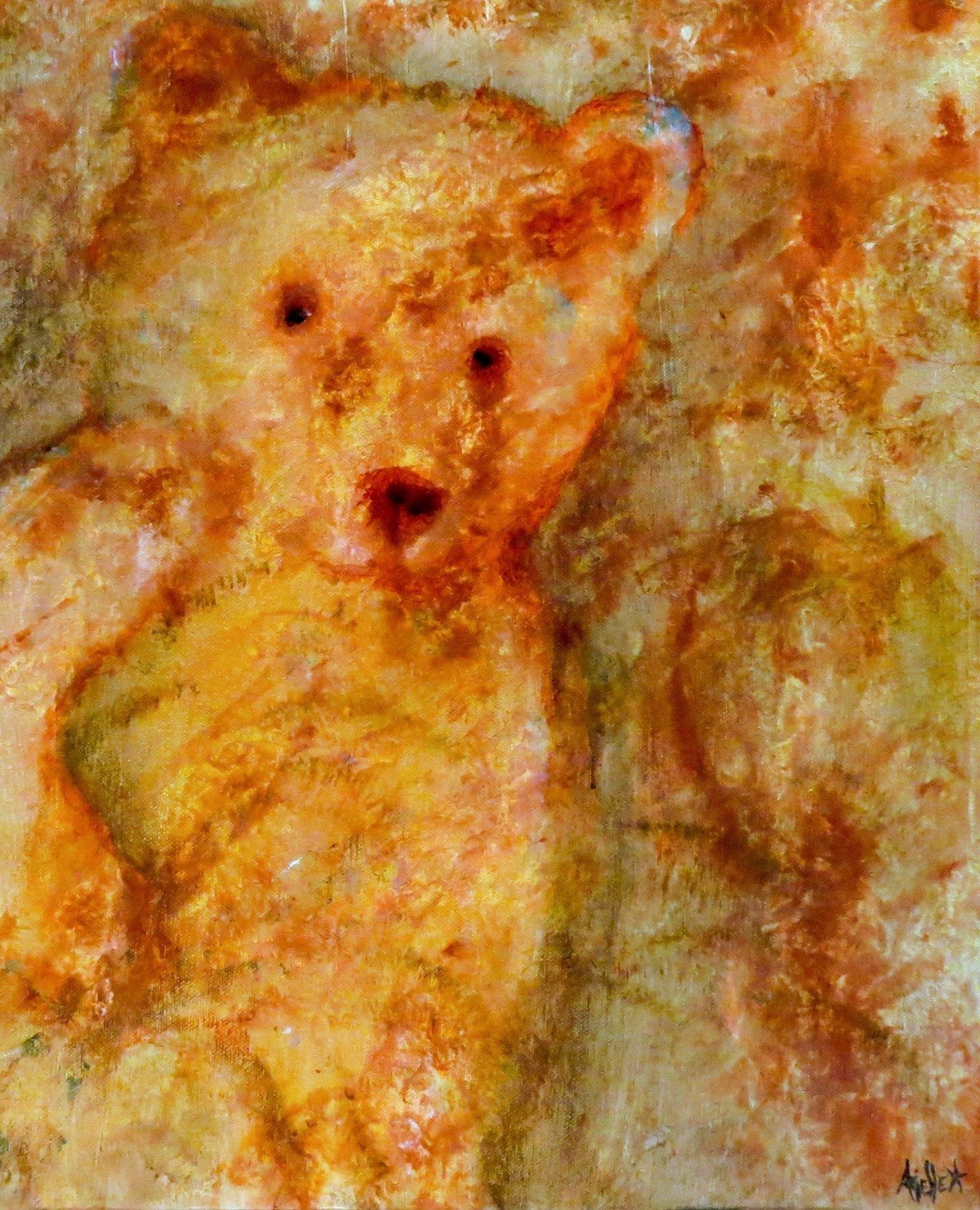 "Soooooo nice meeting you face to face. "Little bear" is on my wall close to my bed to bring me the sweetest dreams. Thank you for sharing him."
Jen Del Villar
"Arielle's art makes you love more! When I saw her work I felt something sacred. When I saw her offer for notebooks and beautiful calendars, I had to have them but that was just the part of what I really wanted. I wanted to give these beautiful pieces of art from the Universe! I started thinking of people I love and care for. I wanted them to have that. To feel what I am feeling while I look at it. I realised I cared a bit more for all the people I thought of... her art made me love more! Right now my wife, daughter and I are going to move into a new apartment. We already decided we want Arielle's powerful, feminine, artful energy on our wall. And we love it already! If you want more love in your life, choose something of her art. Just pick a picture you like, close your eyes for a moment and feel your soul! If you can feel your soul, that picture is made for you! Do whatever you have to to get that picture. It will change your life for the better. I know it changed mine."
Miroslav Skender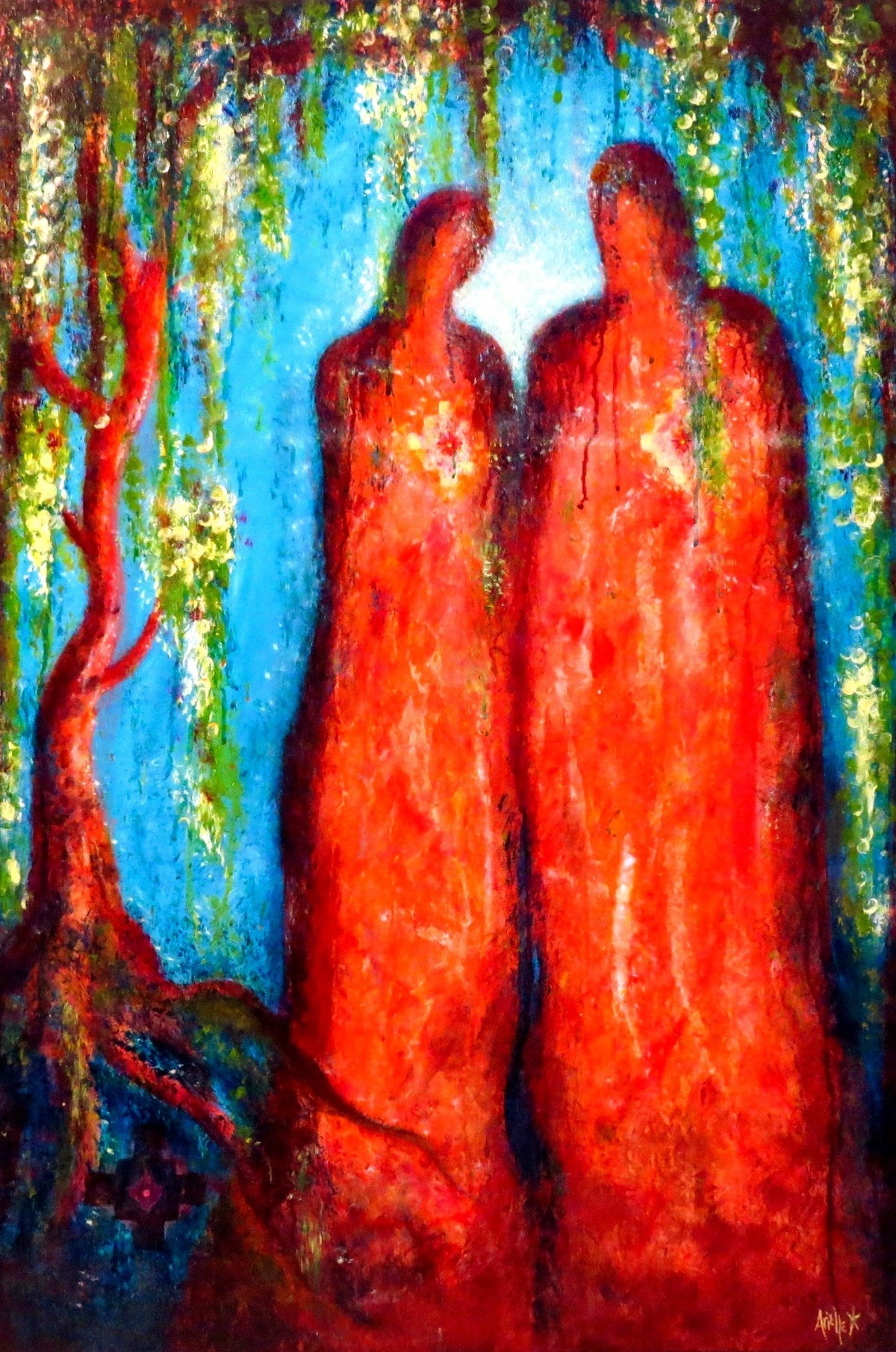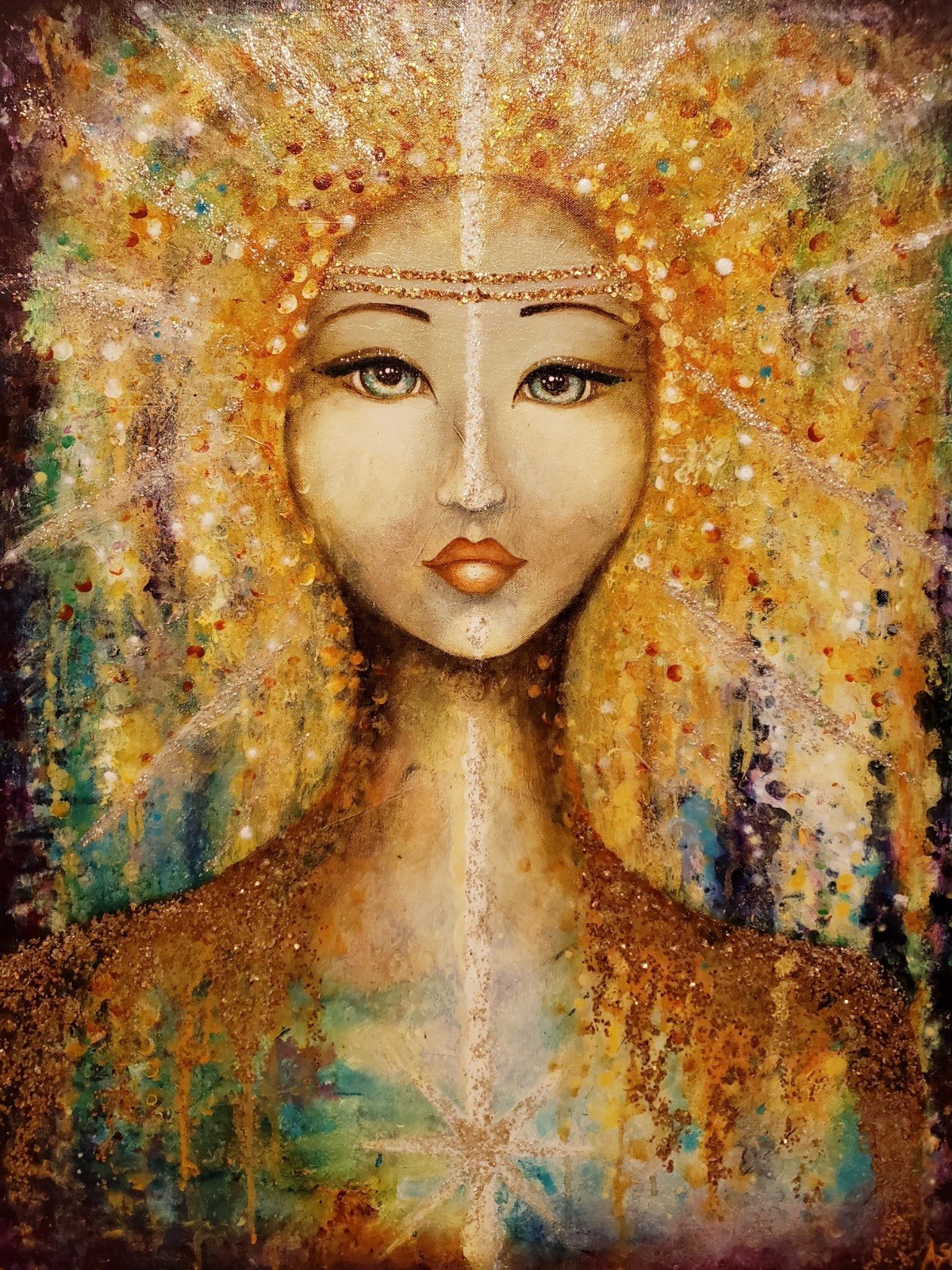 "And today, I was blessed to have the most profound reading of the Akashic records, and my guides, from our beloved Arielle, a stunning and moving experience. Her clarity of thought and connection to my guides was exquisite. An absolute treasure. We are blessed to have her with us."
Deborah Lee Turner, Naturepath, Teacher, Artist
"You have a wonderful gift! Have to say it again, you are such an amazing spirit in this world. I reflected on the brief times we met in Austin and LA– you reflected something I could not see or perhaps didn't want to see but was in awe with. A Spirit light worker."
Trish Clayton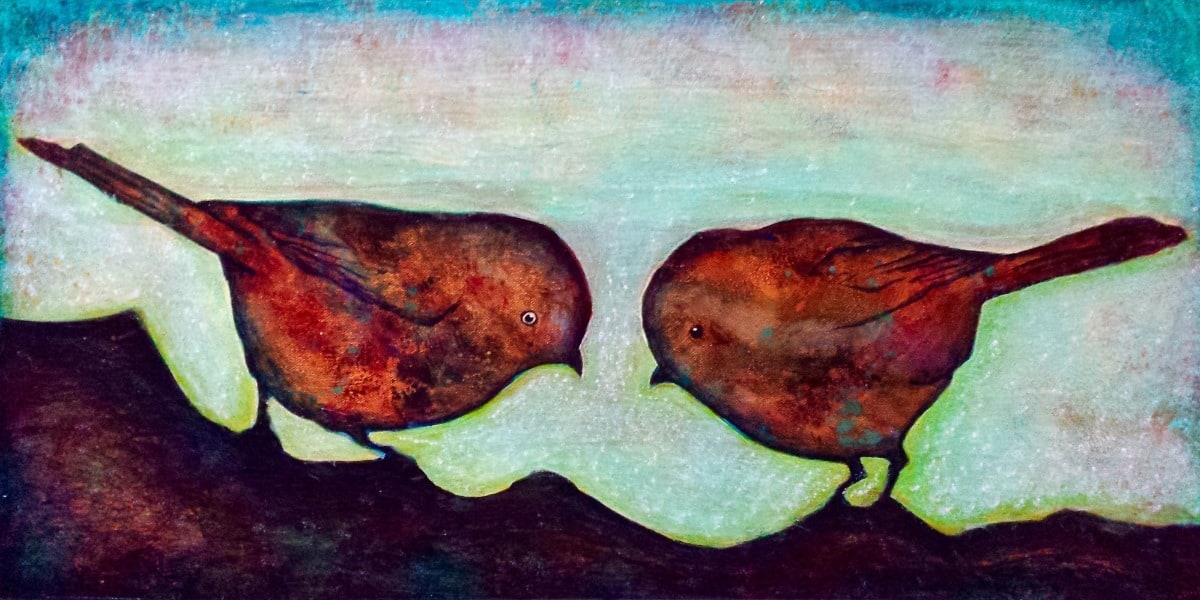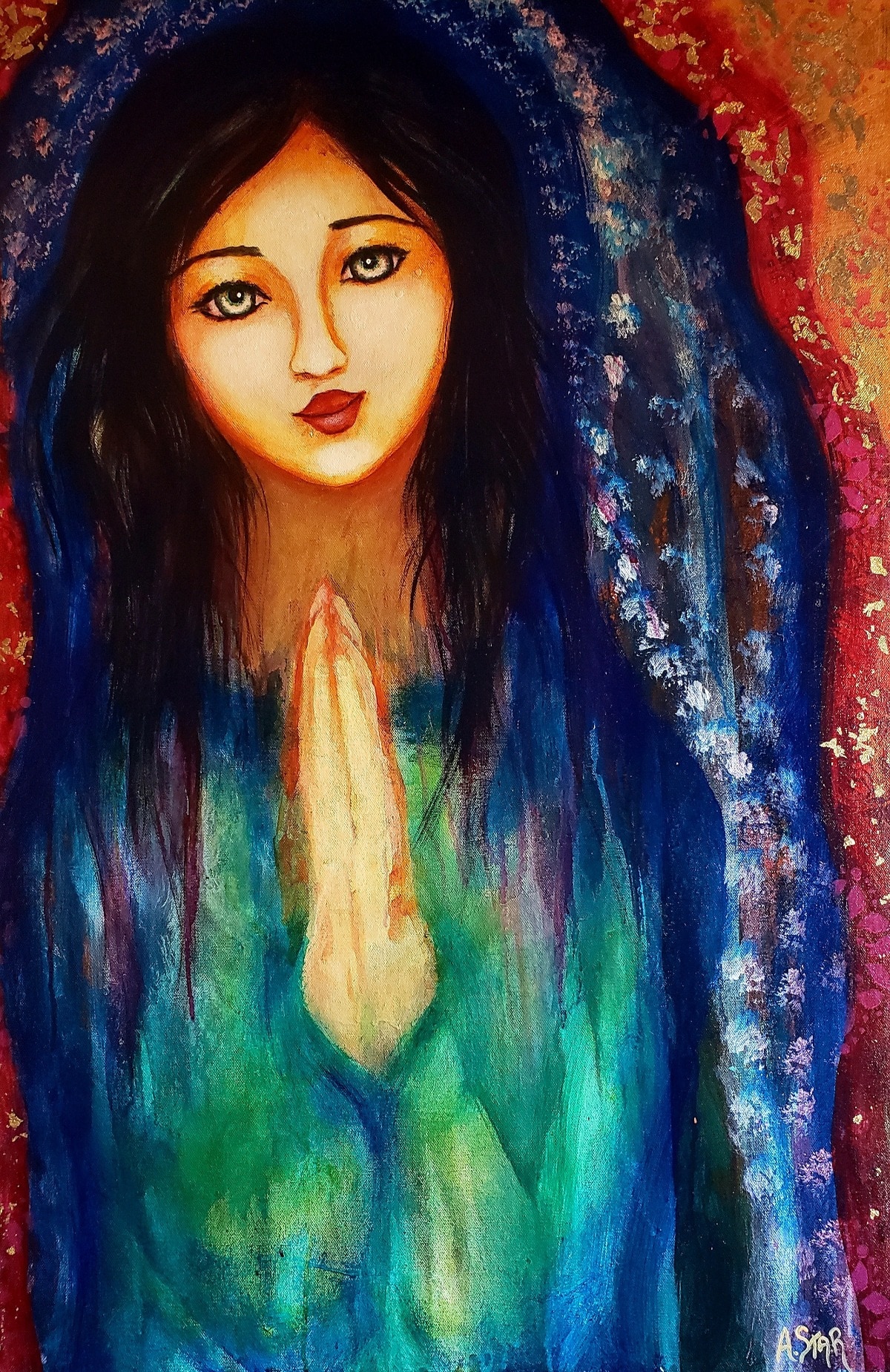 "I love how you explained that your creations come to you often with healing messages for others, what a beautiful way to paint. It's funny, as you were describing her (the Mother Mary, or Purity), it felt like you were describing me - only a part of me that I don't access as often as I could. To describe seeing her, I felt like I knew her and she knew me. There was instant love and acceptance, which I felt gave me a small insight into your soul - full of love and acceptance. Feeling very blessed and grateful to have experienced your painting in such a beautiful way!"
Callie Gardener
"I received and have used all of the products you sent me. I love them all! Thank you so much for your creativity and love that they hold....and their yummy life giving ingredients! Grateful! Stay safe ….be well....xoxox"
Sandy Carothers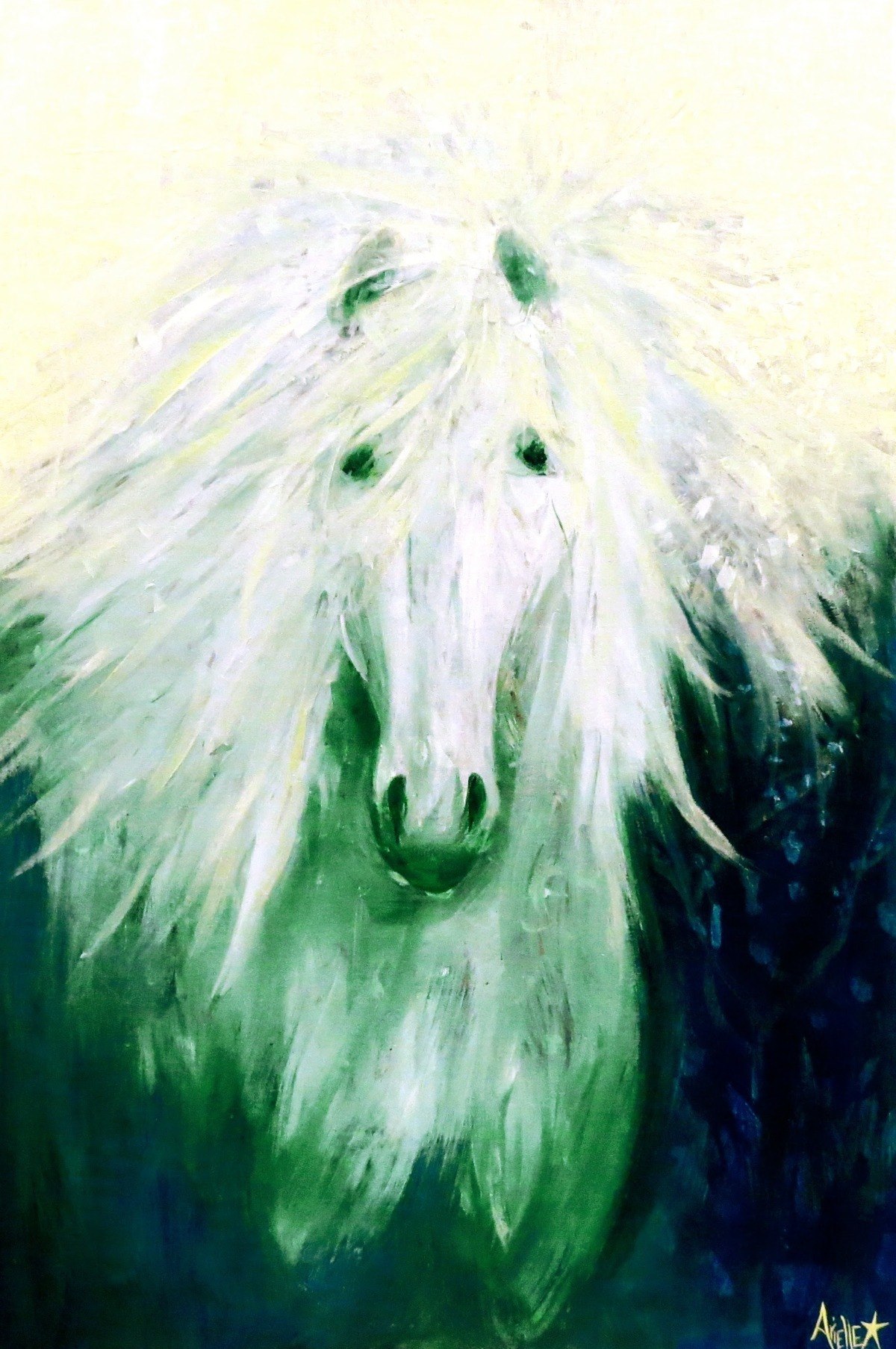 "Everything arrived! THANK you for the treats and Cavin for the book. Your Honey Love is beyond sublime. I want a candle of THAT! My childhood was playing in the woods in Washington. The Sacred Forest balm delivers all that incredible freshness of a forest. Divine. Love you so much. Thank you for doing You! You are a shining star in my world. Blessings to both of you. Starting my book... Mwah! "
Maggie Shea